---
---
PECULIAR COUNSELING & CONSULTING'S
PROFESSIONALS
PECULIAR COUNSELING & CONSULTING'S
PROFESSIONALS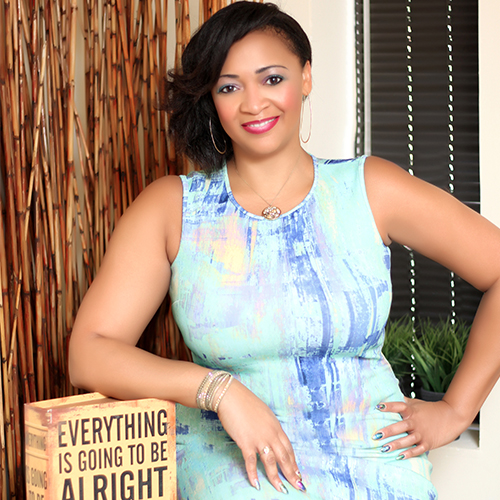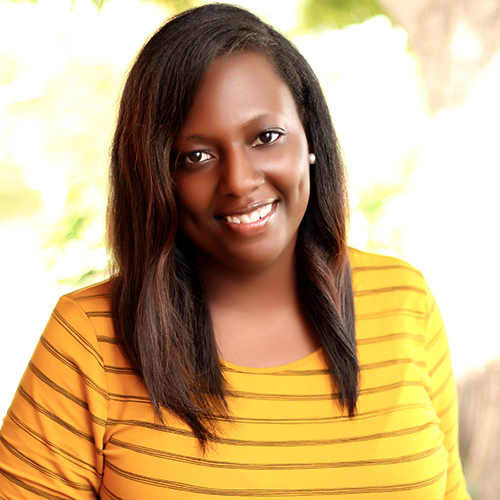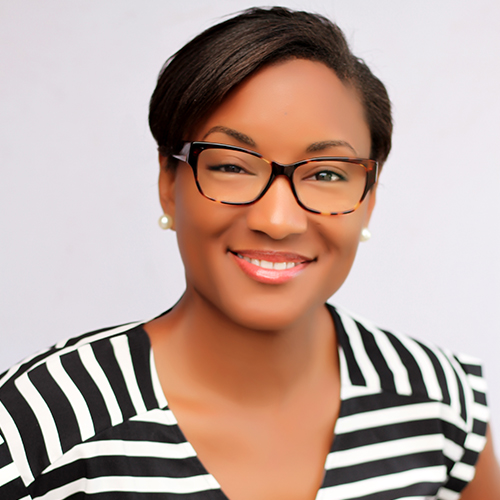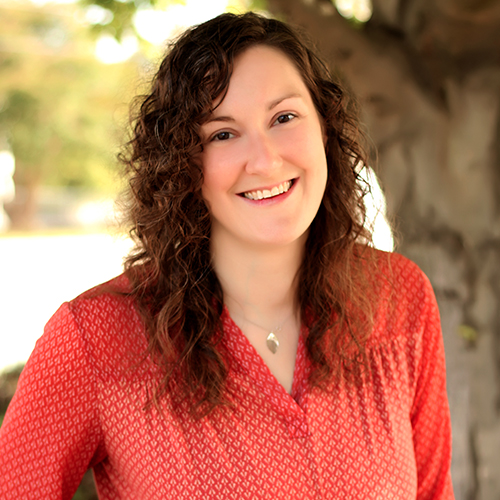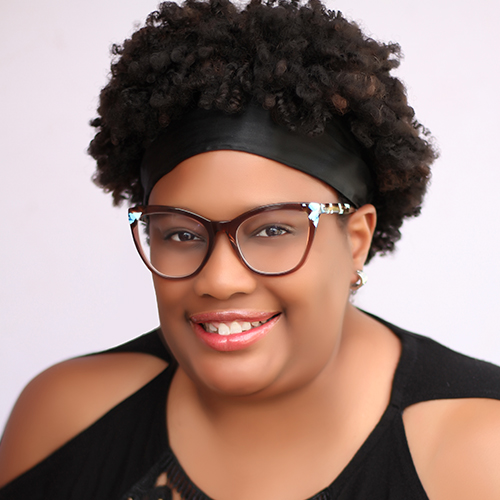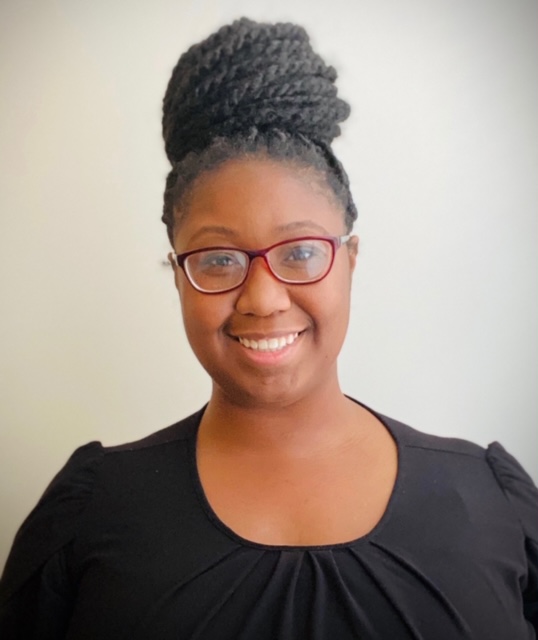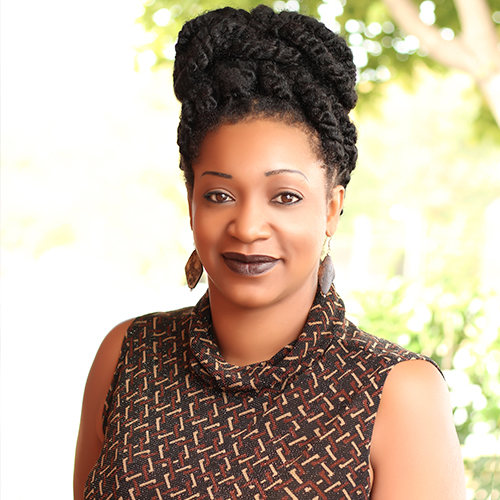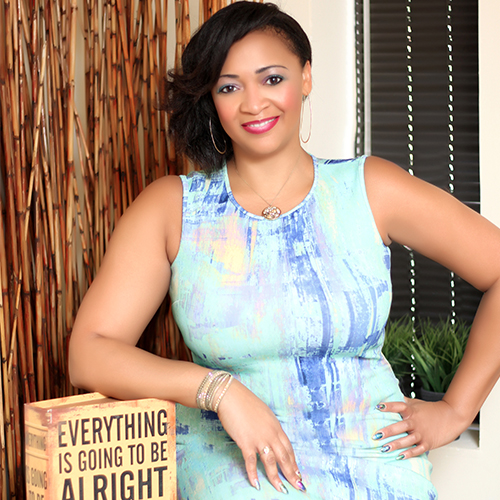 Executive Director
Yohmina Kasey, MSW, LCSW
---
Bachelor of Social Work from University of North Carolina at Greensboro
Master of Social Work from University of South Carolina
As a 13 year veteran as a Licensed Clinical Social Worker, I am devoted to bringing awareness to the importance of mental health from the beginning of life to the end of life. I enjoy working with a variety of populations through individual, family and group therapy. I am a Certified Sex Offender Treatment Specialist and a Certified Adolescent Community Reinforcement Approach Therapist and Supervisor. Beyond treatment, I provide career coaching and relocation job assistant to mental health professional who are relocating to North Carolina. I invest in the careers of other mental health professionals through facilitating
continuing education workshops and trainings that include topics such as ethics, therapy interventions, family strategies and supervision. Through professional consulting services, I also assist mental and behavioral healthcare agencies, expand, improve service delivery and develop programs specific to the needs of their specific communities. My passion is being creative and developing innovative programs and treatment approaches to address the everchanging needs identified in the Social Work field.
I believe that NOW is always the perfect time to start being who you were meant to be.
---
---
Outpatient Therapist
Shashonna L. Moore, MS, LPC, LCAS
---
Bachelor in Human Services 
Minor: Business from Elon University
Master in Clinical Mental Health Counseling from North Carolina A&T State University
I have been working in the mental health field for 11 years and I enjoy working with the substance use population. The common approaches that I utilize are CBT, Stages of Change, Motivational Interviewing, Reality Therapy, REBT and Person-Centered Therapy. I like to have a mix of substance use and mental health consumers and I enjoy working with children, teens, adults and older adults. My goals as a therapist are to help people increase their self-awareness, identify and reach their goals, improve their ability to cope with life and to be a positive influence in the lives of others.
---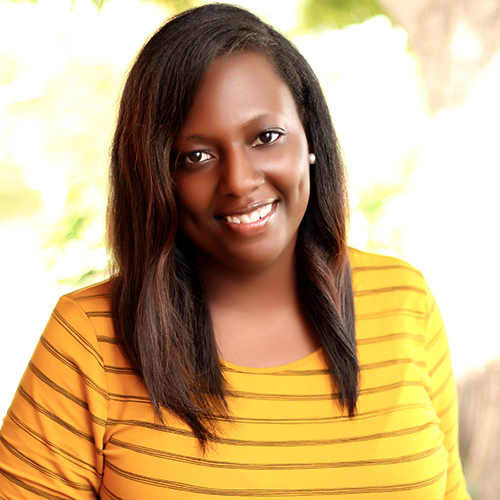 ---
Outpatient Therapist
Sharika Bazemore, MSW, LCSW
---
Bachelor of Social Work from Shaw University
Master of Social Work from North Carolina State University
I am a native of Ahoskie, North Carolina . I have been practicing for 4 years in the areas of outpatient therapy and MST. I am currently a School Based Mental Health therapist and I am passionate about serving others. I thrive with motivating individuals and families and believe that everyone is capable of meeting their life goals. I primarily work with children and teens with behavioral, social and emotional challenges. My specialty is treating children and teens with PTSD, ADHD, Depression and Anxiety Disorders.
---
---
---
Outpatient Therapist
Kalyn Hamilton, MS, LPCA, NCC
---
Bachelor of Arts, Psychology and English from Wake Forrest University
Master Eds in Counseling from University of North Carolina at Greensboro

Kalyn Hamilton is a born and bred North Carolinian and was privileged to attend Wake Forest University. She is currently licensed as an LPCA and has been working in the Greensboro area for three years. Kalyn is a thoughtful, centered, and an empathic worker who aims to combine traditional counseling approaches with creativity and holistic well-being. She believes in working collaboratively with clients to promote fulfillment, empowerment, and wellness.  She enjoys working with teens and adults of all backgrounds and issues; she especially enjoys working with anxiety, depression, grief/loss, and self-esteem. Kalyn also focuses on the LGBTQ+ population.  She is privileged to lead the weekly teen group at Peculiar.  Outside of work, Kalyn is passionate about music (you can often find her at concerts), painting, reading, and spending time with her family, friends, and cat, Dinah.
---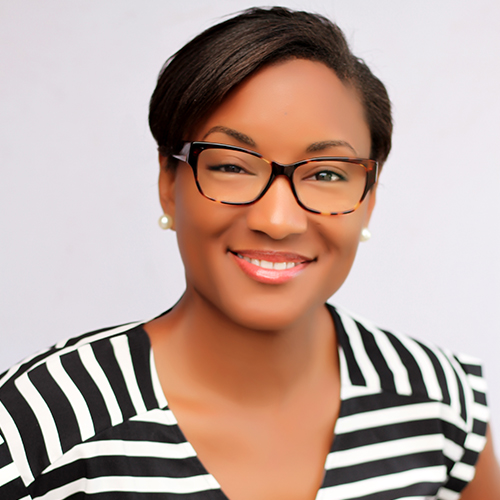 ---
Outpatient Therapist
Rakia Legrand, MS, LPCA
---
Bachelor of Science in Family and Consumer Science from North Carolina Central University
Master of Science in Human Services from Capella University
Master of Arts degree in Professional Counseling from Liberty University

I have worked in the mental health profession for approximately thirteen years, the population in which I worked during those years are children, adolescents, and adults.  Of those thirteen years in the mental health profession, I have been working as a Licensed Professional Counselor Associate for one year and a half. More specifically, my duties have been to address client's behaviors, which could result in the need for crisis services in the community to avoid hospitalization as well as provide one on one service to clients that are at risk of relapse based on their history of tenuous nature/deficits.  Additionally, implement interventions in the cycle of crisis and prevent unnecessary out of home placement. Collaborate with other providers, schools, and the courts to formulate a shared treatment plan along with monthly meetings designed to ensure that all professional supports are in agreement with how treatment was being rendered. I consider my specialty population to be Adolescents/Teenagers and Adults.  My goal is to guide, support, encourage, and assist clients through challenging and uncertain times. I am passionate about being intentional when spending time with family and friends.  I really enjoy traveling, exploring new hobbies, and being a life-long learner.
---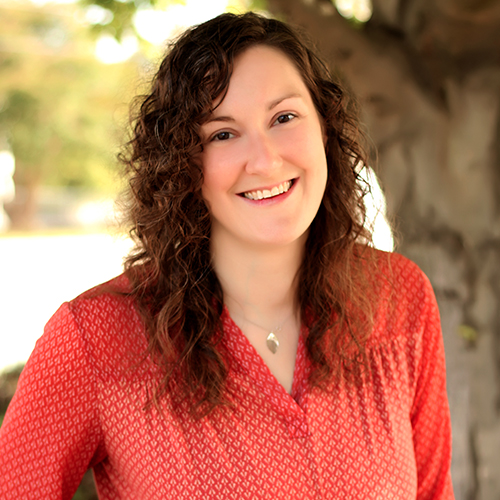 ---
Outpatient Therapist
Natalie Weiner, MS, LPC, NCC
---
Master of Mental Health Counseling from University of North Carolina at Greensboro
My name is Natalie Weiner, and I am from Greensboro, North Carolina. I am a TF-CBT rostered clinician, and I have been practicing outpatient therapy for 4 years focusing on working with teens, young adults, members of the LGBTQ+ community, survivors of trauma, and those who are new to (or jaded with) the counseling process. My passion for counseling began while working in wilderness and community-based therapy settings both in Scotland and the North Carolina mountains. Simple living in those communities has taught me the importance of balance in creating a sustainable personal and professional life, so outside of my counseling life I can be found out in nature hiking or kayaking, traveling, or spending time with my own support network.
I believe my goal as a counselor is to help clients tell me what a good person, life, and society looks like to them and then to help them start making decisions that get them closer to being that person and building that life. In order to achieve that goal, I focus on learning about where they come from, what/who's important to them, and how they have handled hard times in their lives. These stories show me the client's values, goals, triggers, and "stuck points" in life. Taking the information I learn through the client's stories to picture the world through their eyes allows me to become a true ally to them. It is an honor to be trusted with people's stories and to support them on their life's journey for as long as it takes for them to no longer need my support.
---
---
Outpatient Therapist
Cassandra Jarrett, MSW, LCSWA, LCASA
---
Bachelor of Social Work from Winston Salem State University
Master of Social Work from University of Southern California
I am from Lexington, North Carolina and I have 4 years of experience in outpatient therapy, inpatient treatment, hospital/community liaison and foster care.  I strive to help individuals build their resilience and get back to the things that bring them joy in lie. I am passionate about youth mental health and I am committed to assisting them in managing their mental health symptoms, increasing their coping skills and providing supportive services.  In my free time I enjoy traveling, watching movies and sports and spending time with my family, friends and 3 year old poodle "Max".
---
---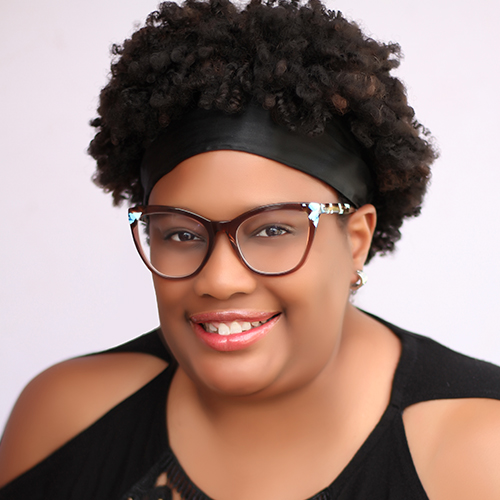 ---
Outpatient Therapist
LaToya Scott, LPC, NCC
---
Bachelor Degree in Psychology from the University of North Carolina at Chapel Hill
Master Degree in Mental Health Counseling from Capella University
Graduate Certificate in Marriage and Family Therapy from Capella University
I am originally from Rocky Mount, NC.  I made Greensboro my home in 2005 after graduating from college. I am currently rostered in Trauma-Focused Cognitive Behavioral Therapy in NC. I have worked in the mental health field since 2006 as a community support professional and as a qualified mental health professional in intensive in-home services.  I have worked as an outpatient therapist since 2014.  
I specialize in working with children.  Although I specialize in working with children, I also work with adolescents and adults.  As a therapist, I believe mental health awareness is essential. Mental health is as important as physical health.  Seeking counseling is a healthy step. I believe a good therapeutic, working relationship is essential for the success of the client. My goal is to provide a balance of challenge and support that promotes change and growth in a non-judgmental environment. I enjoy helping people and I am very passionate about my family and loved ones.  I enjoy cooking, going to the movies, and traveling. The beach is my happy place.
---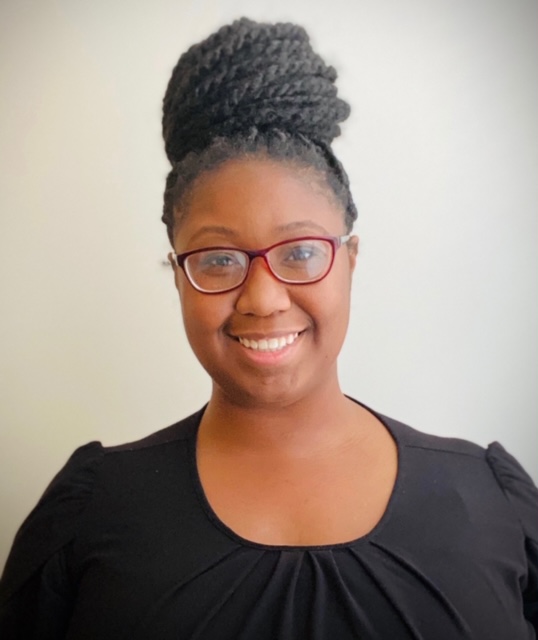 ---
Outpatient Therapist
Senetria Shay, LPC
---
Bachelor Degree in Child and Family Studies from the University of Southern Mississippi
Master of Science in Marriage and Family Counseling
I am originally from Mississippi but, relocated to Greensboro in 2018. I have been a part of the mental health field since 2013 working in group homes, intensive in-home, transitional living, and outpatient therapy. I have had the pleasure of working with children, adolescents, young adults, and adults. Some of the areas I am most experienced with include supporting individuals battling anxiety and/or depression, behavioral/social issues, and major life transitions. I take pride in utilizing a creative approach the therapy by using different evidenced based practices to personalize treatment to fit the individual. I am a Licensed Professional Counselor and currently work as an outpatient therapist and as a School Based Mental Health Provider. I am passionate about breaking mental health stigmas and encouraging clients to take control of their lives to better progress towards current and future goals.
Outpatient Therapist
Marsha Cullins
---
Master of Social Work from North Carolina State University
Bachelor of Social Work from University of North Carolina at Greensboro
I am Marsha and I am from Brooklyn, NY. My 4 years of experience as a professional has guided me towards
working with individuals and groups in the area of Substance Use. I like to work with people of all ages and I
am results driven. I believe in meeting people where they are and providing professional support to assist them
with improving their lives and increasing pro-social behaviors. I am very passionate about family and enhancing
the lives of others.
---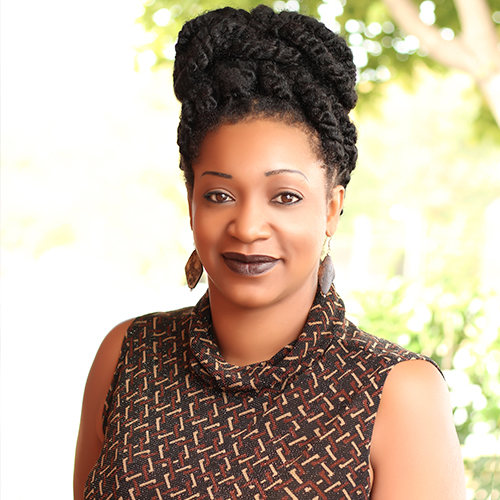 ---
Healthcare Administrator/Billing Specialist
Tscharner Kasey

---
Associate of Science in Medical Administration and Clinical Office

I have been working in the healthcare field for 18 years.  I specialize in office management and operations, records management, billing & coding and overall healthcare administration. I strive to always streamlines processes, contribute to the success of the agency and make ever clients' office experience the highlight of their day.
---
Care Coordinator/MSW Intern
Esmeralda Mendez, BSW

---
Bachelor of Social Work from University of North Carolina at Greensboro
Master of Social Work candidate at University of North Carolina at Charlotte
Hola! My name is Esmeralda Mendez and I am the current Care Coordinator. I am originally from the Bronx in New York but have been living in Lexington, North Carolina for 13 years now. I graduated in 2018 from UNC-Greensboro with my Bachelors in Social Work and I am currently attending UNC-Charlotte to receive my Masters in Social Work. I have been working in the field of mental health for a little over 2 years now. I plan on getting my LCSW in order to be able to provide therapy and work with the Latino community. I am very passionate about dance and helping others and would love to use dance as a type of therapy. I believe we all need some type of art within our lives and dance is one of the arts where you can express yourself with body movements.

Hola! Me llamo Esmeralda Mendez y actualmente soy la coordinadora de cuidados. Soy originaria del Bronx en Nueva York pero he vivido en Lexington, Carolina del Norte por 13 a ños. Me gradué en el 2018 de la Universidad de Carolina del Norte de Greensboro con my Licenciatura en Trabajo Social y actualmente estoy asistiendo la Universidad de Carolina del Norte de Charlotte para recibir mi Maestría en Trabajo Social. He estado trabajando en el área de salud mental por un poco más de 2 años. Planeo obtener mi licenciatura en terapia para poder proporcionar terapia y trabajar con la comunidad Latina.  Soy muy apasionada con el baile y en ayudar a los demás y me encantaria usar el baile como un tipo de terapia. Creo que todos necesitamos algún tipo de arte en nuestras vidas y el baile es uno de los artes en donde te puedes expresar con movimientos del cuerpo.
---
Care Coordinator/MSW Intern
Connie Brown, MSW Intern

---
Master  in Education
Master of Social Work candidate at Simmons University

I am a native of Greensboro, NC and currently I am pursuing my Master's of Social Work from Simmons University.  I have over 10 years of experience in Social Work, specifically mental health. I believe in helping people make the impossible…possible. I'm passionate about helping others and spending time with my family. And to be transparent, food is a strong second.